Top New Jersey Sportsbook Agrees To Deal With CG Technology Despite Troublesome Past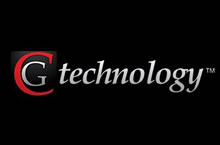 A partnership has been made between the highest revenue earning New Jersey sportsbook, the Meadowlands Racetrack, and CG Technology. The plan is to have a mobile and online sports betting platform launched before the start of the 2019 NFL season.
The deal is officially between the subsidiary of CGT, CG Technology NJ LLC, and the Meadowlands and full details have yet to be released. This makes the third deal that The Meadowlands have finalized, reaching their maximum of three skins, per New Jersey sports betting regulations.
The popular racetrack is hoping that CGT provides additional expansion to the already thriving market without the malfunctions that have loomed over the company in the past.
CG Technology's Rough History In Nevada
CGT has provided sportsbooks in Nevada their services for years but it has always been followed by problems, often associated as glitches, that have cost the company fines, leadership positions, and respect.
Its past transgressions include:
2014

– An 18-count complaint to the Gaming Control Board, who determined, a Vice President of the company operated a messaging system to accept illegal bets across state lines.


Result:

Company fined $5.5 million, Vice President arrested and fined $25.5 million

2016

– CGT was found shorting Nevada bettors' payouts on 20,000 separate occasions. Total money shorted was more than $700,000.


Result:

Company fined $1.5 million, CEO resigned.

2018

– Accepting wagers from out of state, taking wagers after events had finished, incorrectly paying out 1,500 Nevada gamblers.


Result:

Company fined $2 million, instead of having license revoked.
This deal has yet to be approved by the New Jersey Division of Gaming Enforcement (DGE). They hold the power to prevent betting operators into the state and are able to levy fines and bans to sports betting companies. The DGE will likely review all of CGT's history before finalizing this agreement.
The Success From The Meadowlands And The Future Of The Deal
CGT is to be on their best behavior as they enter into New Jersey sports betting. They are pairing with the sportsbook who has created the most revenue in NJ's short history of legal gambling.
In the few months of 2018 alone, The Meadowlands generated almost a third of the entire state's sports betting revenue, bringing in over $31 million by themselves. CEO of the New Meadowlands Racetrack LLC, Jeff Gural, believes CGT will only help increase profits.
"[GCT] will bring some new and inventive offerings that will appeal to the New Jersey online and mobile sports wagering market," he said. Even better, as long as New York debates over their regulations, gamblers who live across the river will continue to enter into New Jersey to place mobile wagers. This gives even more room for growth for both the Meadowlands and CGT.
GC Technology will not operate a retail sportsbook and joins FanDuel and PointsBet as the partners of the well-renowned racetrack in East Rutherford. With their third-party sports pool wagering system, it brings the total number of sports betting brands for sports betting in New Jersey up to a dozen.
Best New Jersey Sports Betting Sites - 100% Trusted + Safe