Sports Betting For New Jersey Residents
If you've followed legal sports betting in New Jersey in even the smallest way, you'd know they were stuck in a nearly eight-year-long legal battle over sportsbooks. Lawmakers tried twice to legalize sports betting but got sued by pro leagues and the NCAA both times. The battle was hard. NJ had to make their way through varying levels of appellate courts and got their case rejected by the Supreme Court the first time they tried to get their case heard. But still, they kept fighting. Having decided to challenge the validity of the Professional and Amateur Sports Protection Act (PASPA), the Garden State finally got its day in the sun when the Supreme Court accepted their cert in 2017.
The case was brought on the grounds that PASPA was unconstitutional, as it infringed on a state's rights to operate autonomously. The case came to a close in May 2018, when the Supreme Court ruled 6-3 in favor of New Jersey, striking down the federal prohibition on sports betting once and for all. This decision has ushered in a new era of sports betting in the United States, as it now means that any state can choose to legally operate sportsbooks. And now, sports betting in New Jersey has finally become a reality, as lawmakers were quick to act on their newfound ability.
Sports betting in New Jersey comes with a couple of strings attached, of course. Lawmakers were also able to pass legislation regarding online and mobile sports betting, as well as specifying exactly where sports betting in New Jersey can take place – and where it can't. Everything about sports betting in New Jersey is right here for you.
Legal New Jersey March Madness Betting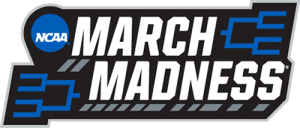 Looking for a place to wager on sports is what all players are doing right now. Wagering on your favorite sports team is exciting and the event that a lot of people are getting ready for is March Madness and more players are going to be ready to place big-time bets on these college basketball games. Betting in New Jersey on legal March Madness lines is on another level in all sports because there is money that can be made and there is also a lot of betting options as well. Bettors here should check out online sportsbooks because there will be better odds and betting options as well. Bovada, BetOnline, SportsBetting, and others offer live betting, mobile betting, and other types of college basketball bets that players can't find in land-based sportsbooks. The odds for these games in March Madness will be much better on these online sportsbooks than anywhere else.
Legal Sports Betting Sites Accepting New Jersey Residents
There are literally hundreds, if not thousands of legal sports betting sites accepting New Jersey residents. We don't think you should have to waste time sorting through all of those, so we went ahead and quality tested them for you. Only the best of the best made the cut. These sites have speedy transaction options whether you are depositing or withdrawing. Also, they have an amazing 24/7 customer service that can be reached by phone, email, or live chat.
Additionally, these sites will post betting lines that will make you smile because they do not have to worry about overhead or paying taxes to the US government. With this, you will find that odds on local teams like the Jets, Giants, and Yankees are more in your favor- also due to the fact that residents of the state aren't heavily moving the lines in support of the home teams. These sites will also allow for any collegiate action to be taken, even if the school is from New Jersey.
Best New Jersey Sports Betting Sites - 100% Trusted + Safe
Is Sports Betting Legal In New Jersey?
Sports betting is legal in New Jersey. It officially became legal on June 14th, just one month after the Supreme Court ruling. When that decision was made, NJ lawmakers rushed home and immediately began working on legislation that would legalize and regulate sports betting in the Garden State. Governor Phil Murphy placed the first legal sports bet in the state, betting $20 that Germany would win the World Cup. Sorry Governor. The state boasts sportsbooks in the second largest casino market in the country in Atlantic City as well as in the racetracks across the state.
The state does have a few restrictions such as not being able to wager on collegiate games that involve a New Jersey team, but mobile wagering from anywhere within state lines is permitted. Keep in mind that offshore sportsbooks are still allowed in the state and do not have any location restrictions; therefore, if you are one to travel or live close to the Jersey border, you might consider joining one of these legitimate operators to ensure you can submit your wager.
What Cities In New Jersey Have Sportsbooks?
Right now, the only cities in New Jersey that have active places to bet on sports are the sportsbooks in Atlantic City, Oceanport (Monmouth Park), and East Rutherford (The Meadowlands). New sportsbooks are expected to open up in Freehold in the near future. Aside from the state's horse racing venues, there are nine casinos with existing or forthcoming sportsbooks in Atlantic City. Four of these casinos are owned by the same company, as Bally's, the Wild Wild West, and Harrah's are all Caesars brands, with Caesars Atlantic City being the enterprise's flagship destination on the AC Strip.
The AC strip's first sportsbook to open was at Monmouth Park on June 14, 2018, and its William Hill partnership is going strong. (The Borgata opened on the same day, but the state's first wagers were placed at Monmouth Park, by governor Phil Murphy, no less.) Travel over to the Marina for some beautiful waterfront Atlantic City sportsbooks at the Borgata Hotel Casino & Spa, which has its sports betting lounge proving to be one of the best in the state. Down beach is where you'll find the Tropicana AC, and uptown houses the Resorts Casino Hotel.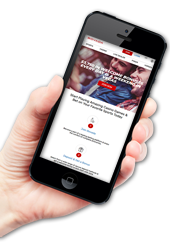 New Jersey Sports Betting Apps
Online gambling has been legal in New Jersey since 2013, but online sports betting only came recently. If you are in New Jersey, you can wager at any number of the online casino based sportsbooks, which partner with the land-based casinos in the state to offer online options. Companies like FanDuel and DraftKings have set up major networks in New Jersey, and offer their full sports betting apps to those located inside the state. One other option that New Jersey bettors have is using the international online sportsbooks, which also offer online and mobile sports betting. Just log on to the sportsbook site from your device's internet browser and you will be taken to the mobile betting version of the site. From there, you can access every bet on the sportsbook right from your phone. When it comes to betting on the go, New Jersey residents have some of the best options in the world.
Live In-Game Betting in New Jersey
Today's modern online sportsbooks provide some terrific features to improve the life of sports bettors, none more impactful than live in-game betting. New Jersey residents have access to tons of live betting platforms, both state-regulated and international. For those unfamiliar, live betting is a term used to describe a type of betting feature that allows you to bet on sports while the game is happening. Live betting has been vastly improved over the years as technology has expanded and is as strong as it has ever been on today's online sportsbooks. The live betting odds are constantly updated and edited to represent the action that is happening in the game. If a certain team is leading, then the other team will have increased odds to win and vice versa. With live betting, there is infinite opportunity to make money while the game is progressing as well as the ability to hedge your bets with the live-action. New Jersey bettors should check out live betting the next time they log on to their favorite sportsbook.
New Jersey Sports Betting & Gambling Laws
The New Jersey sports betting and gambling laws have just recently undergone a change, which is why we've decided to outline them and break them down for you right here. First and foremost, you're going to want to know about the three types of sports betting in New Jersey that are prohibited. The first is betting on high school games. No New Jersey book is going to offer you lines on underage amateur sporting events.
The second is college games involving a New Jersey team or college games played in the state. This is to prevent accusations of game fixing and to prevent people from attempting to influence players in the state in order to win a bet. You can wager on college teams that are based in other states as long as they are not playing in New Jersey. Finally, you will not be able to bet on Esports (which is where you bet on the people playing popular video games, like League of Legends).
The good news is that New Jersey sports betting is allowed to be conducted both in-person and online. Online accounts must be set up in person to verify you are of legal age to bet on sports in New Jersey and to make sure that you're a resident. Online wagering can then be done anywhere in the state, but you will not be allowed to leave the state and still use a New Jersey-based sportsbook, as this would violate the Wire Act.
All professional events can be covered by New Jersey sportsbooks. That being said, the Golden Nugget Atlantic City Sportsbook cannot offer action on NBA games, because of the conflict of interest. (Tilman Fertitta owns the Houston Rockets and a controlling interest in the Golden Nugget line of casinos).
Of course, none of these new laws prevent the use of online, offshore sports betting in New Jersey. You will still be able to access your favorite overseas books at any time. There are no federal restrictions that stand in the way of using these websites either. So, when you do end up leaving New Jersey for business or vacation or even just for a day trip, you'll still have access to sports betting action.
Betting on the NFL in New Jersey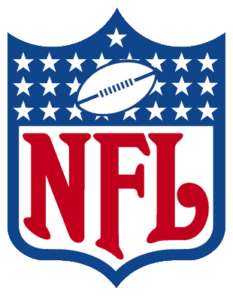 Those living in New Jersey know how important NFL football is. New Jersey is a state full of football fans and bettors that love to root for and bet on the NFL in NJ. With the New York Giants and Jets playing in East Rutherford, and the nearby Philadelphia Eagles, Pittsburgh Steelers, and New England Patriots, there is no shortage of football fans in the Garden State. Football Sunday in New Jersey is basically a celebrated holiday with how many fans can be seen repping their team colors on the weekend. The only thing better than rooting for your favorite NFL team is betting on your favorite NFL team, and with today's sportsbooks and betting opportunities that have never been easier. New Jersey has the benefit of being at the forefront of regulated sports betting in America. New Jersey residents have the option of the many physical sportsbooks, online retailers, betting apps, and of course the international online sportsbooks. Betting on the NFL is New Jersey is as easy as signing up for an account through any of these platforms.
Legal Age To Bet In New Jersey
The legal age to bet on sports in New Jersey is 21. This is the standard gambling age whether you're playing lotto, betting the ponies, or wagering on your favorite NFL team. This limit also applies for online sports betting as well, so don't think you can dodge the legal age limit just because you're not physically at the book. Even though offshore sportsbooks accept users at age 18, we still recommend that you use the state law age of 21 before playing the odds.
New Jersey Land-Based Gambling
ACH Casino Resort, Bally's Atlantic City, Borgata, Caesars Atlantic City, Harrah's Atlantic City, Resorts Atlantic City, Tropicana Casino Resort, and The Wild Wild West Casino are all offering full-service gambling in New Jersey. There are also a number of casino projects that have been planned out in the state but have not yet begun construction. It is unclear whether these casinos would be allowed to open sportsbooks, although there's nothing in state laws that would prevent that from happening. Some of the casinos have temporary sportsbooks open but are in the process of building a lounge where players can have a few drinks, watch the games, and be a part of the gambling crowd.
FAQ About Online Sports Betting In New Jersey
1) Does Bovada Sportsbook Accept New Jersey Residents?
No, unfortunately, Bovada sportsbook does not accept New Jersey residents and we know they are highly regarded as the most popular sportsbook in the country. They used to, when they first transformed from Bodog to Bovada, but not anymore. While this can be disheartening, there are still plenty of online, offshore sportsbooks that accept New Jersey residents with open arms.
2) If It Is Not Illegal To Bet Sports Online, Why Have Some Betting Sites Been Seized In The Past?
Unfortunately, it is only legal to actually be the bettor or the person that uses the website to make a wager. Attempting to operate your own online sports betting website that takes bets from New Jersey residents is highly illegal and not recommended! So long as you are not taking wagers from anyone, and are simply the bettor, there are no legal ramifications to sports betting in New Jersey online. Remember to only use a licensed operator whether they are located in New Jersey or overseas.
3) Where Are 'Offshore' Sports Gambling Websites Located?
All of the online sportsbooks shown on our pages are authorized by legitimate agencies within federal governments from around the world. They are held to rigorous standards to keep their licensing. Most online bookmakers are located in the United Kingdom, Central America, and several Mediterranean nations. Each site is different; however, they will inform you of their location should you ask or search their website.
More About Online Betting In New Jersey
New Jersey fought a long, hard battle for legal sports betting in the state and finally have it. But that doesn't mean you are obligated to use a New Jersey-based sportsbook. Why limit yourself? You can use in-state sportsbooks as well as online sportsbooks that are based overseas simultaneously. This gives you the best sports betting opportunities possible because you can shop lines, compare odds, and really find the best bang for your buck.
Online betting in New Jersey is legal and you're able to create an online account at any of the New Jersey sportsbooks in Atlantic City. You'll also be able to continue wagering at your already created accounts at online, offshore sportsbooks. These offshore sites will also give you wider access to even more sporting events to bet on. Don't like the limit at a land-based book? Use the online book or vice versa. Online betting in New Jersey simply opens so many doors for you.