Sports Betting For New Jersey Residents
If you've followed legal sports betting in New Jersey in even the smallest way, you'd know they were stuck in a nearly eight-year-long legal battle over sportsbooks. Lawmakers tried twice to legalize sports betting but got sued by pro leagues and the NCAA both times. The battle was hard. NJ had to make their way through varying levels of appellate courts and got their case rejected by the Supreme Court the first time they tried to get their case heard. Despite the early shortcomings, New Jersey never wavered in its attempts to bring legal sports betting to residents. In 2018, the US Supreme Court ruled in favor of New Jersey and PASPA was repealed granting lawmakers across all 50 states the power to legalize and regulate sports betting.
Shortly after the repeal of PASPA, New Jersey Governor Phil Murphy signed sports betting into law making New Jersey one of the trailblazers for legal sports betting across the US. Since that day New Jersey has become one of the most developed sports betting markets in all of the United States. Sports betting in New Jersey comes with a couple of strings attached, of course. Lawmakers were also able to pass legislation regarding online and mobile sports betting, but whether visiting or residing in New Jersey, there are many ways to bet on sports legally.
Legal New Jersey March Madness Betting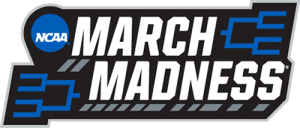 Looking for a place to wager on sports is what all players are doing right now. Wagering on your favorite sports team is exciting and the event that a lot of people are getting ready for is March Madness and more players are going to be ready to place big-time bets on these college basketball games. Betting in New Jersey on legal March Madness lines is on another level in all sports because there is money that can be made and there is also a lot of betting options as well. Bettors here should check out online sportsbooks because there will be better odds and betting options as well. Bovada, BetOnline, SportsBetting, and others offer live betting, mobile betting, and other types of college basketball bets that players can't find in land-based sportsbooks. The odds for these games in March Madness will be much better on these online sportsbooks than anywhere else.
Legal Sports Betting Sites Accepting New Jersey Residents
New Jersey bettors have a plethora of legal sports betting sites to choose from as they have a choice between state-regulated and internationally licensed online sportsbooks. Online sportsbooks like MyBookie, BetOnline, and XBet have been the go-to legal sports betting sites for New Jersey residents that still want to bet on their favorite college football or basketball teams in the Garden State. That's one of the biggest advantages in using licensed online sportsbooks as opposed to New Jersey regulated online betting sites.
Best New Jersey Sports Betting Sites - 100% Trusted + Safe
New Jersey Sports Betting & Gambling Laws
New Jersey has one of the more progressive gambling menus in the United States with sports betting being the newest legal gambling option. The laws in New Jersey have been written in a way that makes it clear what types of betting are allowed and where. Horse Racing was re-legalized in 1939 after New Jersey banned all forms of gambling in 1894. The New Jersey Lottery system was legalized in 1970 and just five years later in 1975, New Jersey was the first state to allow players to choose their own lottery numbers. Online casino gaming was brought to New Jersey in 2011 and has been a consistent stream of revenue for the Garden State.
In 2012, then New Jersey Governor Chris Christie signed the voter-supported Sports Wagering Act and this led to lawsuits being brought forth by the MLB, NCAA, NFL, NHL, and NBA. After a lengthy court battle, PASPA was struck down by the US Supreme Court New Jersey and the battle for legal sports betting across the US was over with a 6-3 vote.
New Jersey lawmakers wrote Assembly Bill No. 4111 which passed the House/Senate and was made law. The measure established a baseline of regulations for legal sports betting in New Jersey. This law set the minimum gambling age to 21 and set the tax rate for brick-and-mortar sportsbooks at 8.5%, while internet sportsbook revenue is taxed at 13%. Assembly Bill No. 4111 was signed into law on June 14, 2018, just three weeks after the repeal of PASPA. All of these laws play a major role in why New Jersey has become one of the best sports betting and gambling locations in North America
Is Sports Betting Legal In New Jersey?
Sports betting is legal in New Jersey. It officially became legal on June 14th, just one month after the Supreme Court ruling. When that decision was made, NJ lawmakers rushed home and immediately began working on legislation that would legalize and regulate sports betting in the Garden State. Governor Phil Murphy placed the first legal sports bet in the state, betting $20 that Germany would win the World Cup. Sorry Governor. The state boasts sportsbooks in the second largest casino market in the country in Atlantic City as well as in the racetracks across the state.
The state does have a few restrictions such as not being able to wager on collegiate games that involve a New Jersey team, but mobile wagering from anywhere within state lines is permitted. Keep in mind that offshore sportsbooks are still allowed in the state and do not have any location restrictions; therefore, if you are one to travel or live close to the Jersey border, you might consider joining one of these legitimate operators to ensure you can submit your wager.
What Cities In New Jersey Have Sportsbooks?
New Jersey has one of the most developed sports betting markets in the entire United States. There are retail sportsbooks sprinkled everywhere within New Jersey's borders, but Atlantic City will be where most of the best sportsbooks are located. There are numerous retail sportsbooks along the Atlantic City strip including The Borgata, Ocean Resort Casino, Resorts Casino Hotel, Harrah's Atlantic City, Golden Nugget Sportsbook, Bally's Atlantic City, and the Wild West sportsbook. Two other racebooks in New Jersey also have sportsbooks at Monmouth Park and The Meadowlands. The in-person betting experience in New Jersey is unique and these retail sportsbooks are among the best options in the Northeast.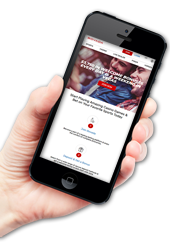 New Jersey Sports Betting Apps
When it comes to sports betting apps New Jersey residents have over 15 apps from some of the best sportsbooks in the industry. New Jersey has more mobile sports betting options than any other state that has legalized sports betting. These mobile sports betting apps are available on both the App Store (Apple Devices) and the Google Play Store (Android Devices). When using these sports betting apps New Jersey bettors don't have to be on the campus of the casino to register or sign up. Outside of the state-backed betting apps, there are online sportsbooks like XBet, MyBookie, and BetOnline that don't require users to download an app, instead, they can access the full arsenal of betting odds by simply going to the site through their mobile devices internet browser. Even if the sporting event has already started the in-game betting window can also be accessed through any phone, tablet, or laptop.
DraftKings Sportsbook
William Hill Sportsbook
BetMGM Sportsbook
PointsBet Sportsbook
FanDuel Sportsbook
BetOnline Sportsbook
Sugar House
Unibet Sportsbook
MyBookie Sportsbook
Caesars Sportsbook
888 Sportsbook
Fox Bet Sportsbook
XBet Sportsbook
Hard Rock Sportsbook
BetAmerica Sportsbook
Bet365 Sportsbook
Golden Nugget Sportsbook
Hard Rock Sportsbook
Resorts Sportsbook
Live In-Game Betting in New Jersey
Today's modern online sportsbooks provide some terrific features to improve the life of sports bettors, none more impactful than live in-game betting. New Jersey residents have access to tons of live betting platforms, both state-regulated and international. For those unfamiliar, live betting is a term used to describe a type of betting feature that allows you to bet on sports while the game is happening. Live betting has been vastly improved over the years as technology has expanded and is as strong as it has ever been on today's online sportsbooks. The live betting odds are constantly updated and edited to represent the action that is happening in the game. If a certain team is leading, then the other team will have increased odds to win and vice versa. With live betting, there is infinite opportunity to make money while the game is progressing as well as the ability to hedge your bets with the live-action. New Jersey bettors should check out live betting the next time they log on to their favorite sportsbook.
Betting on the NFL in New Jersey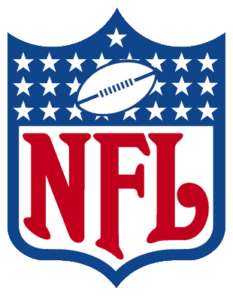 Those living in New Jersey know how important NFL football is. New Jersey is a state full of football fans and bettors that love to root for and bet on the NFL in NJ. With the New York Giants and Jets playing in East Rutherford, and the nearby Philadelphia Eagles, Pittsburgh Steelers, and New England Patriots, there is no shortage of football fans in the Garden State. Football Sunday in New Jersey is basically a celebrated holiday with how many fans can be seen repping their team colors on the weekend. The only thing better than rooting for your favorite NFL team is betting on your favorite NFL team, and with today's sportsbooks and betting opportunities that have never been easier. New Jersey has the benefit of being at the forefront of regulated sports betting in America. New Jersey residents have the option of the many physical sportsbooks, online retailers, betting apps, and of course the international online sportsbooks. Betting on the NFL is New Jersey is as easy as signing up for an account through any of these platforms.
Legal Age To Bet In New Jersey
The legal age to bet on sports in New Jersey is 21. This is the standard gambling age whether you're playing lotto, betting the ponies, or wagering on your favorite NFL team. This limit also applies for online sports betting as well, so don't think you can dodge the legal age limit just because you're not physically at the book. Even though offshore sportsbooks accept users at age 18, we still recommend that you use the state law age of 21 before playing the odds.
New Jersey Land-Based Gambling
ACH Casino Resort, Bally's Atlantic City, Borgata, Caesars Atlantic City, Harrah's Atlantic City, Resorts Atlantic City, Tropicana Casino Resort, and The Wild Wild West Casino are all offering full-service gambling in New Jersey. There are also a number of casino projects that have been planned out in the state but have not yet begun construction. It is unclear whether these casinos would be allowed to open sportsbooks, although there's nothing in state laws that would prevent that from happening. Some of the casinos have temporary sportsbooks open but are in the process of building a lounge where players can have a few drinks, watch the games, and be a part of the gambling crowd.
FAQ About Online Sports Betting In New Jersey
1) Does Bovada Sportsbook Accept New Jersey Residents?
No, unfortunately, Bovada sportsbook does not accept New Jersey residents and we know they are highly regarded as the most popular sportsbook in the country. They used to, when they first transformed from Bodog to Bovada, but not anymore. While this can be disheartening, there are still plenty of online, offshore sportsbooks that accept New Jersey residents with open arms.
2) If It Is Not Illegal To Bet Sports Online, Why Have Some Betting Sites Been Seized In The Past?
Unfortunately, it is only legal to actually be the bettor or the person that uses the website to make a wager. Attempting to operate your own online sports betting website that takes bets from New Jersey residents is highly illegal and not recommended! So long as you are not taking wagers from anyone, and are simply the bettor, there are no legal ramifications to sports betting in New Jersey online. Remember to only use a licensed operator whether they are located in New Jersey or overseas.
3) Where Are 'Offshore' Sports Gambling Websites Located?
All of the online sportsbooks shown on our pages are authorized by legitimate agencies within federal governments from around the world. They are held to rigorous standards to keep their licensing. Most online bookmakers are located in the United Kingdom, Central America, and several Mediterranean nations. Each site is different; however, they will inform you of their location should you ask or search their website.
More About Online Betting In New Jersey
New Jersey fought a long, hard battle for legal sports betting in the state and finally have it. But that doesn't mean you are obligated to use a New Jersey-based sportsbook. Why limit yourself? You can use in-state sportsbooks as well as online sportsbooks that are based overseas simultaneously. This gives you the best sports betting opportunities possible because you can shop lines, compare odds, and really find the best bang for your buck.
Online betting in New Jersey is legal and you're able to create an online account at any of the New Jersey sportsbooks in Atlantic City. You'll also be able to continue wagering at your already created accounts at online, offshore sportsbooks. These offshore sites will also give you wider access to even more sporting events to bet on. Don't like the limit at a land-based book? Use the online book or vice versa. Online betting in New Jersey simply opens so many doors for you.