Where To Bet On Rutgers University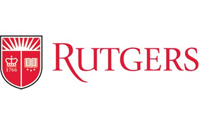 With New Jersey's restriction on not allowing residents to wager on in-state collegiate teams, you may be wondering how or where to bet on Rutgers. This restriction is implemented to lessen the chances of layers or coaches being bribed, in hopes to keep the integrity of the game intact. Even though local sportsbooks do not offer betting lines, you still have a few options. The first is to get in your car and drive over to one of the Pennsylvania bookmakers, but who wants to deal with the traffic, travel, and stop at the bank just in hopes of finding a favorable line. Besides, if everyone travels to the same book, the odds will severely decrease as the majority of money will be wagered in support of the Scarlet Knights.
The other option is to use an offshore New Jersey sportsbook that can offer betting lines and options on all things Rutgers. Not only will you find straight bets such as who will win the game, but you can also find lines on points totals, prop bets, and many more. These sites even offer mobile and live in-play betting so you will not have to miss a second of the game. In this review, we will go over all of the wagering options for betting on Rutgers and what to expect when using one of these sites.
Best New Jersey Sports Betting Sites - 100% Trusted + Safe
Betting On The Scarlet Knights
Whether you choose to wager on the football team, basketball team, or any other team sponsored by the university, online sportsbooks will have options for you. Each day or week, you will find betting lines covering a variety of options and will give you plenty of incentive to play the odds. You don't always have to bet on Rutgers, but would you rather bet on Penn State, Temple, or Maryland? That's what I thought.
Beating The Spread
A point spread is set for every game which is an indicator of how many points a team will win or lose by. When the number is located next to a plus sign (+), this means they are the underdog and are expected to lose by that number. Conversely, a number next to a minus sign (-) means this team is favored to win and by that many points.
Rutgers -3.5 vs Penn St. +3.5
In this example, Rutgers is favored to win the game but must do so by 4 points or more to win the wager. If you were to bet on Penn St., the Nittany Lions would need to win the game outright or lose by 3 or less for your bet to be considered a winner. Some betting lines will be whole numbers. If this is the case and the betting line ends up being the final result, it is considered a push and all money is returned to the bettors.
The Game Total
The total, or over/under, is a method of wagering on the pace of play. Some teams are strong defensively and do not let up a lot of points, while others push the pace and like to score at will. If you have a good indication of this, consider betting on Rutgers points total. This number will be the collection of both teams playing.
Rutgers vs Maryland O/U = 56.5
In this example, both teams would need to score 57 points or more for you to win an over bet or 56 points or less to win an under bet. Like spreads, the total points number can be a whole number resulting in a push. Offshore sportsbooks will post over/unders on the total points scored, points scored by each quarter/half, or even how many points only one team will score.
Choosing Rutgers To Win
If you come across a betting line that looks promising but you just aren't sure that they can win by that much (or can make it a closer game if they are the underdog), look into betting the moneyline. The moneyline is a fancy way of saying the odds of the game.
Rutgers +210 vs Temple -160
Here, we see Rutgers posting a line of +210 which means for every $100 you wager, you will profit back $210. Keep in mind that offshore sportsbooks set minimums and maximums and that $100 is not required to bet. (Some sites even allow for wagers as low as $0.50). For Temple, the favorite in this scenario, betting $160 would profit you $100.
Guessing The Rutgers Proposition Bets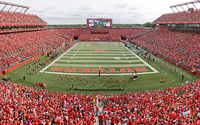 Games are set to go each and every way as there is no guarantee of how the game plays out. Sometimes a score happens in the last second and ruins a spread, even though the team was covering it the entire game. Prop bets make the game more exciting and place less emphasis on the final score. There are hundreds of different types of prop bets and each site will offer their own variety.
Rutgers Football To Have 150 Yards By Halftime
In this example, the wager is straightforward, as all prop bets are. You can choose to wager whether you think the team will beat the suggested prop bet or lose to it. Prop bets extend from how many points will be scored by a certain player, in a certain quarter, or a certain way. As we said, there are hundreds of these types of wagers and can make you dive even deeper into the game for what you're betting on and hoping for.
Mobile Betting On Rutgers
Most importantly is the ability to wager at New Jersey betting sites when you are able to. Sitting in front of the computer waiting on betting lines to post or watching them move is in the past. Now, you can use a mobile version of the sites' webpages and engage in the hobby anywhere you have an internet connection. You will be able to access the same features that you would from the computer-based webpage including reviewing your account, submitting wagers, and requesting a payout. Offshore sportsbooks that are licensed and well-reviewed will all feature a mobile betting section.
Live Betting On Rutgers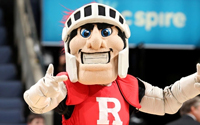 Have you ever been watching a game and thought, "I know we're losing right now, but there is no way we're losing this game?" What about, "man this team cannot score against us, they might not even score 30 points?" If you have had any variation of that thought, look into betting on Rutgers with live in-play betting. Offshore sportsbooks will have this in both their mobile and computer-based version and it allows you to do just as it says – bet on a team live, while the game is in play. The odds are constantly changing as each second of the clock ticks, but find it at the correct moment, and your payout can be much greater than what was originally offered before the game started.