Draftkings Is Talking To NJ Casinos About Sports Betting Options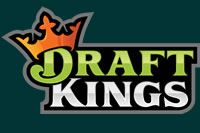 Just days after debuting a single game option for its popular Major League Baseball daily fantasy sports contests, DraftKings announced it was in contact with various potential New Jersey casino partners.
The purpose of these talks should be obvious to anyone following the goings and comings coming of the sports wagering world: DraftKings has now fully embraced the idea of getting in on the action afforded by a nationwide legal sports betting market. If offering a platform for players to make money based on the events of a sporting event makes DraftKings a sportsbook, then it has functionally been one for years, but the news that the company wants to unabashedly and officially offer a traditional sports betting option is still a significant development. DraftKings, the undisputed leader in the daily fantasy sports (DFS) industry, tried almost since it burst onto the scene a decade or so ago to convince regulators, the casino industry and event its own players that it wasn't a sports betting operator, but now it looks like that stance could change.
That potential pivot toward the sports wagering world will of course be contingent upon the success or failure of the New Jersey congressional delegation in its case before the U.S. Supreme Court, where the Garden State's legislators are contesting the constitutionality of the Professional and Amateur Sports Protection Act of 1992 (PASPA). That decision could come as soon as the end of the day – today is April 2, and the Supreme Court justices are considering various cases even as of this writing before noon. Former New Jersey Governor Chris Christie over the weekend intoned his belief that the SCOTUS will come to agreement by at least May or no later than June when the 2018 term is up, so DraftKings and its 9 or 10 million estimated users nationwide won't have to wait long no matter what.
PASPA is widely considered to be the linchpin of the federal level witch hunt against sports betting, which is why it has to go if companies like DraftKings – not to mention the casinos DraftKings is looking to team up with to launch its sports betting product – want to have any hope of succeeding in that regard. The main power of PASPA is that, unlike the Federal Wire Act of 1961 before it, the 1992 law explicitly makes it illegal for any states except Nevada, Delaware, Oregon or Montana (which all grandfathered in prior to the passage of the so called Bradly Act). Even though, of those four states, only Nevada really continued to run with sports betting as a full fledged industry unto itself, other states with well developed gambling industries like New Jersey, California and others, were legally barred from getting in on the action, and that goes double for individual companies like DraftKings.
In order to get around the prohibitions on sports betting, daily fantasy operators took off in popularity with potential gamblers that were iced out of a chance to legally bet on sports in their home states. Combine that with the advent of high speed internet, and the DFS industry really hit its stride and in all likelihood made quite a few millionaires since DraftKings and its close competitor FanDuel came along in the late oughts and the first part of this decade. Nevertheless, the DFS operators have had to defend their position that there were "games of skill" rather than "games of chance" like traditional sports betting almost the entire time just to stay in business. This legal scrutiny from the feds even held up and eventually killed a planned merger between DraftKings and FanDuel in the last few years, so any positive development with regard to a PASPA repeal would at the very least permanently get DraftKing and other DFS operators out from under microscope of an imminent federal investigation.
But anyway, back to DraftKings' plans for a possibly post-PASPA predicament in the world, the company's spokesman, James Chisholm, told the media that DraftKings is, in effect, poised to swoop in and make a big impact on the sports betting segment of the broader gambling world. In fact, Chisholm told the U.S. News outlet over the past weekend that DraftKings is "perfectly positioned to succeed in succeed in a legal sports betting market." A large part of that plan would be predicated upon not just the success of New Jersey in getting PASPA stricken from the federal legal rolls but would also require DraftKings to secure assistance from the established named among the Atlantic City casino operators.
DraftKings has not released any particulars about its plan, whether that ends up being a total switch to becoming a full on sportsbook or if the company just offers a DraftKings branded sports betting option at casinos in addition to its usual DFS contests online. Additionally, DraftKings has not mentioned any specific names of the New Jersey casinos it may or may not have been talking to already, but that does not mean these conversations are not going on behind closed doors, a media embargo or a non-disclosure agreement. Still, it is worth mentioning that DraftKings, which recently opened the doors on a new state level head office in Hoboken, New Jersey (which is about seven hours' drive from Atlantic City), did go through the effort of talking about seeking casino partners, so something is definitely in the works.
But enough about DraftKings – what about its principal competitor, the erstwhile FanDuel? Has FanDuel, which also launched a single event option that toes the line between daily fantasy and out and out sports betting in time for Major League Baseball's opening day last week, additionally decided to throw its hat in the full fledged sports wagering ring? Alas, FanDuel has not as yet announced any similar plans to DraftKings, nor has it released any (however cryptic) information about potentially partnering with casinos in Atlantic City or elsewhere, and neither have its mouthpieces advocated for a closer alignment of its offerings with a traditional sports betting platform.
If FanDuel has a mind to jump into the sports betting segment in any meaningful way, it does not appear that there is much time to lose. There are close to two dozen states around the country that have already passed, are close to passing or have introduced legislation that would legalize and regulated sports betting the minute that PASPA is killed, whether by the Supreme Court's decision that it is unconstitutional or if the U.S. Congress decides to repeal and maybe replace it. All that being said, there is really no wondering why DraftKings – and presumably other companies with a lot of cross pollination with the sports betting sphere – would be aggressively pursuing a future in a gambling segment. The whole sports betting industry is worth an estimated $150 billion - $250 billion (most of which is being spent "illegally" at overseas sportsbook sites doing business online), and the public demand for more broadly legal options is there.
That demand has been there ever since PASPA was forced down the country's throat, so it certainly looks like PASPA's days are numbered prohibiting New Jersey sports betting. If DraftKings, FanDuel and other businesses like them want to remain relevant in what appears to be a rapidly approaching world without PASPA then they will need to hurry up and lay the tracks to provide sports betting options and do so in a hurry. They've only got until the summer before things start happening quickly indeed.
Best New Jersey Sports Betting Sites - 100% Trusted + Safe